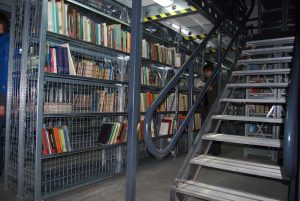 The Science and Technology Library of the Institute of Aviation was established in 1926 and is considered the central aviation library in Poland in terms of the subjects, nature of the collection and its size. Its collection contains some 80,000 volumes, which together with Polish and foreign scientific and technology journal gathered for many years ranks it among the best supplied libraries attached to research and development establishments in Poland. The Library subscribes around 70 domestic and foreign titles. It also houses aviation collections donated from abroad, like the collection of the well-known aviation designer Czesław Zbierański.
The main subjects covered by the largely unique collection of the Science and Technology Library of the Institute of Aviation include: aviation, aircraft, helicopters, aerodynamics, thermo and gas dynamics, mechanics, light mechanics, strength of materials, aviation engine pistons and jet aviation instruments and equipment, mathematics, information science and computers, as well as aviation and astronautics and aviation model-making.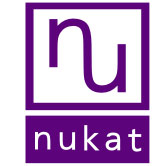 A computerization of the catalogues was begun in February 2011 and the Library procured the "Mateusz" library system used for cataloguing different kinds of library materials, loan registration, keeping and maintaining the central base of registered library readers, and supporting other secondary operations. The Library entered into a collaboration agreement with the Universal Catalogue of Polish Research Library Collections (Narodowy Uniwersalny Katalog Centralny – NUKAT) in early March 2011.
The Library has the following catalogues:
Computer catalogue [books registered after 2001],

Alphabetical catalogue [books registered up to 2011, inclusively],

An alphabetical catalogue of continuing resources,

A systematic books catalogue per UKD (detailed arrangement per field of knowledge) [books registered up to 2011, inclusively].
The Library uses the resources of the Virtual Library of Science (Elsevier, Springer, Wiley EBSCO, Nature, Science, Web of Knowledge, SCOPUS) within the national license program funded by the Ministry of Science and Higher Education and, based on consortium licenses, has access to the following scientific databases: Knovel, Cambridge University Press and Cindas.
It also plans to join the "Academica" digital interlibrary.
Within the Science and Technology Library's cooperation with higher education institutions, scientific, research, civil and military institutes as well as other libraries, it also services inter-library lending and sends scans of publications to journals. The Library is widely used not only by the Institute of Aviation staff and collaborating EDC and GE groups as well as the neighboring EADS–PZL production site, but also by the faculties of universities, staff from schools and other institution as well as students and secondary school pupils of a aviation profile. The Library, which gradually took over the duties of the Scientific Sector and Technical Information Center, offers assistance to students writing dissertations and theses. This assistance is not limited to the Library's collections but also includes consultations and advice.
It is worth adding that the collection of the Library is also used by aviation historians, makers of historic aircraft replicas and aviation modelers. Of course, apart from books on aviation and general engineering subject, the Library also orders books and periodicals in such areas as administration, management, accounting, OHS, and many others which are needed in the day-to-day work of the Institute.
Library of the Institute of Aviation (H2a building, 1st floor)
al. Krakowska 110/114
02-256 Warsaw
phone: (+ 48) 22 846 00 11 ext. 435 (lending library & reading room)
mail: bibl[at]ilot.lukasiewicz.gov.pl
Head of Library
Kamila Kaczyńska, MSc.
phone: (+ 48) 22 846 00 11 ext. 249
mail: kamila.kaczynska[at]ilot.lukasiewicz.gov.pl
Opening hours:
Monday – Friday
9 a.m. – 2 p.m.

See also: