The history, passion, commitment, knowledge and experience of our employees cannot be closed in few words.
It is a history of 97 years of research, creation of new visions and lively discussions from which the spirit of the entire Polish aviation emerges.
I invite you to get familiar with the Institute, as the workplace for outstanding researchers, scientists and engineers, as well as the opportunities offered by our research centers.
I believe that through cooperation with the Łukasiewicz– Institute of Aviation, your institutions will increase their potential on the market and will succeed.
Paweł Stężycki, PhD
Director
Łukasiewicz Research Network – Institute of Aviation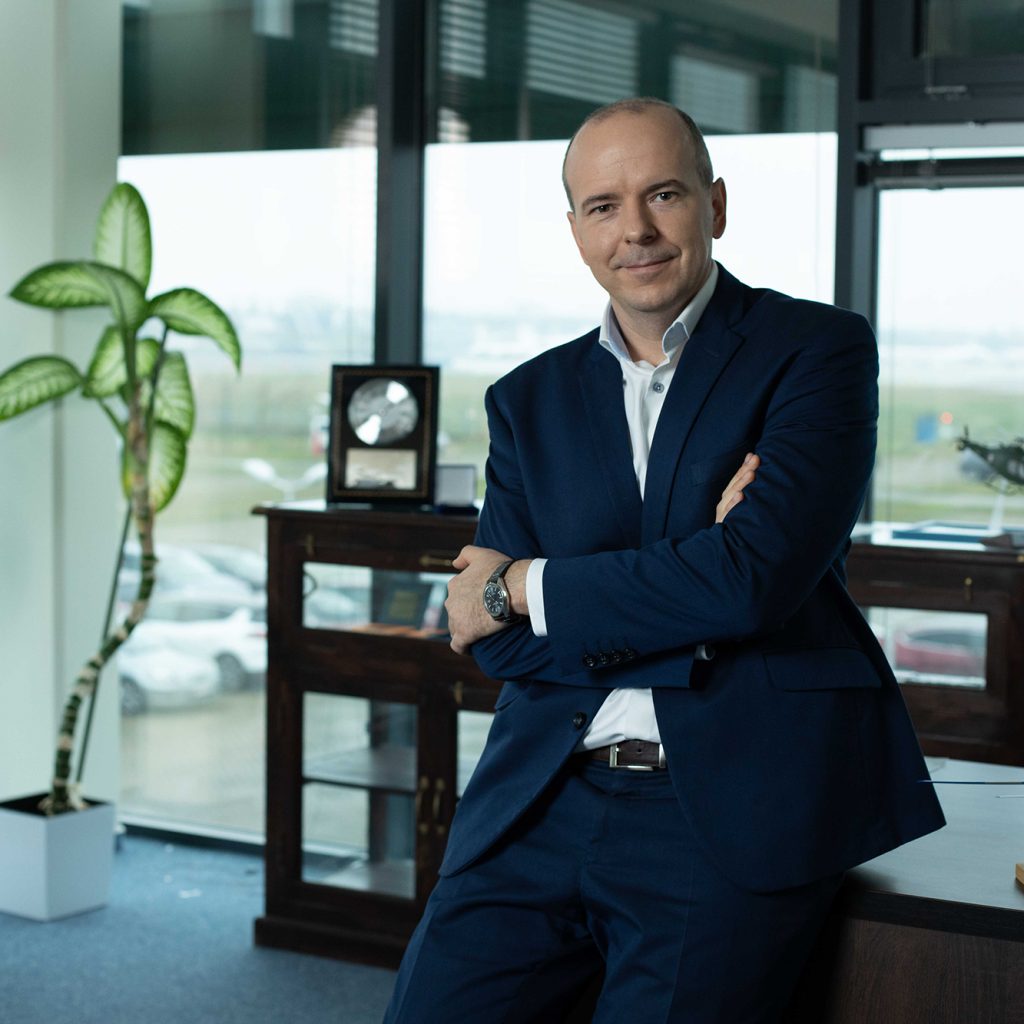 The Łukasiewicz Research Network – Institute of Aviation is one of the most modern research facilities in Europe, with traditions dating back to 1926. The Institute closely cooperates with global tycoons of the aviation industry, such as: Boeing, GE, Airbus, Pratt & Whitney, and institutions from the space industry, including the European Space Agency. Strategic research areas of the Institute are aviation, space and unmanned technologies. It also provides research and services for domestic and foreign industries in the field of materials, composite, additive, remote sensing, energy and oil&gas technologies.
We employ highly specialized engineers and scientists from the best domestic and foreign universities.
Our history consists of the passion, commitment and experience of our employees. We are an important part of the Polish aviation history.
We have 27 specialized laboratories, including 9 certified.
The Institute consists of eight centers of excellence that meet actual needs and cover key areas of activity.