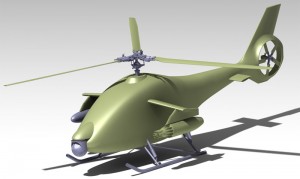 11 – 16 September 2012 in Berlin, will be held the 101st International Air Show ILA 2012 in Berlin. It is the oldest event of its kind in the world and also one of the largest. The exhibition will be held for the first time in a new place – in Berlin ExpoCenter Airport, at the airport Schoenefeld.
This year the Republic of Poland is the official partner country of the International Air Show ILA 2012.
The Institute of Aviation will take part at this prestigious event. The Institute will present its offer of research and development in aeronautics, astronautics, energy and extractive industries. There will be presented the latest developments in the construction of flying machines: an unmanned helicopter, unmanned stratospheric aircraft and gyroplane as well as an hovercraft.
The star of the stand of the Institute of Aviation will be the unmanned helicopter – a robot for special duties ILX-27 implemented in cooperation with the Air Force Institute of Technology and Military Aviation Works No. 1 J.S.C.
The Institute of Aviation is the main organizer of the Small Aircraft Transportation in the Future – Roadmap Conference ILA, which will be held on 13 September in the ILA 2012. Read more about the conference here
You are welcome on the booth No. 2332 of the Institute of Aviation in the Hall 2.
More information about ILA can be found here