On June 28, 2019, the strength tests of the composite demonstrator of the ILX-34 wing box were completed. The project was carried out in the Łukasiewicz Research Network – Institute of Aviation by the Center for Composite Technologies in cooperation with the Center of New Technologies and the Materials and Structures Research Center.
The aim of the project was to develop the manufacturing technology and design methodology for the ILX-34 composite wing.
To create the caisson structure, the technology of robotic system for laying composite strips, thermoforming technology of thermoplastic composites and manual laying of preimpregnates hardened in out of autoclave technology  were used.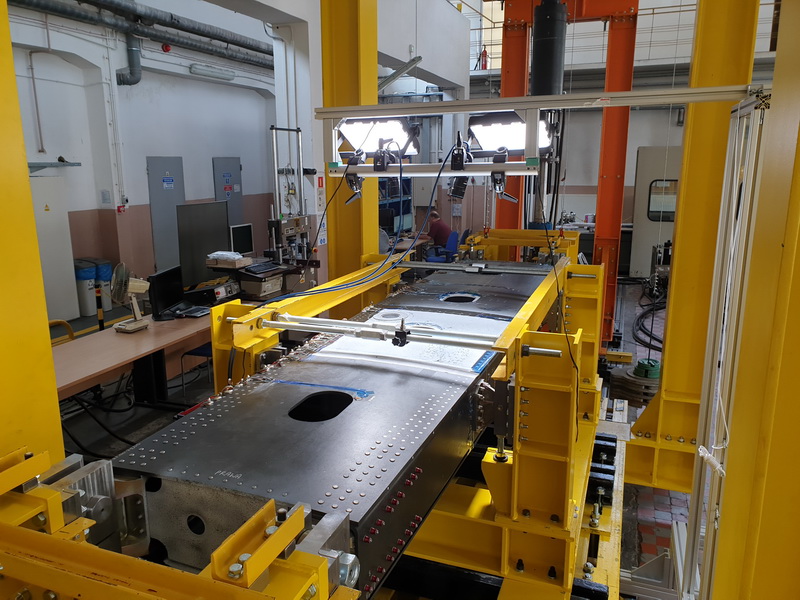 The test program included full fatigue tests  having regard to production defects, mechanical damages of category 1 and 2, as well as repair.
During fatigue tests no changes in the caisson structure were noticed, the tests proved the required service life equal to 6,000 flight hours.
Below is a film documenting the design work: