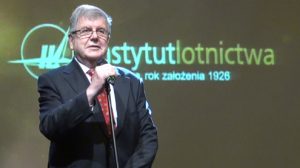 27th of May 2011 at the Legions Fort in Warsaw, Gala and Great Jubilee ball was held because of 85-th anniversary of the Institute of Aviation.
During the gala, medals and statues were handed to the most honorable employees of the Institute of Aviation, as well as present and former directors. In the less official part, guests could eat specials of the Mediterranean and Polish cuisines, and watch dance performances. There were also concerts of Warsaw Philharmonic String quartet, El Trio Chikiboom, The Bumelants and Natalia Kukulska.
Here you can watch our video coverage of the event.