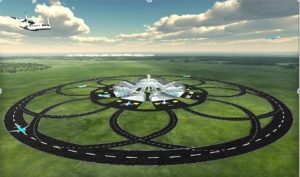 The Institute of Aviation in Warsaw takes part in the project Endless Runway. The Endless Runway concept can generate a breakthrough in sustainable airport capacity by avoiding the physical constraints of conventional runways through shifting the lift-off and touchdown points of individual aircraft. The main feature of the circular runway is that it will become possible to let an aircraft operate always at landing and take-off with headwind. Because of this, The Endless Runway becomes independent of the wind direction.
The participants of the project are:
National Lucht- en Ruimtevaartlaboratorium (NLR) – Netherlands (project coordinator)
Institute of Aviation – Poland
Deutsches Zentrum fur Luft- und Raumfahrt (DLR) – Germany
Office National d'Etudes et Recherches Aérospatiales (ONERA) – France
Instituto National de Tecnica Aeroespacial (INTA) – Spain.