Institute of Aviation conducted a replacement and modernization of the hovercraft skirt PRP-560, which is owned by the Legionowo WOPR.
Repair and modernization were made on the  agreement disassembly. Fabrication and installation of a complete new type of skirt require to the conversion of the curtain on a balloon in the front part of the fuselage. In addition, an exchange rod horizontal rudders. Production of a new skirt and installation was conducted by a group of  hovercraft:  Krzysztof  Błasiak,  Piotr  Busz, Wiktor  Zimiński and Tomasz  Balczunas.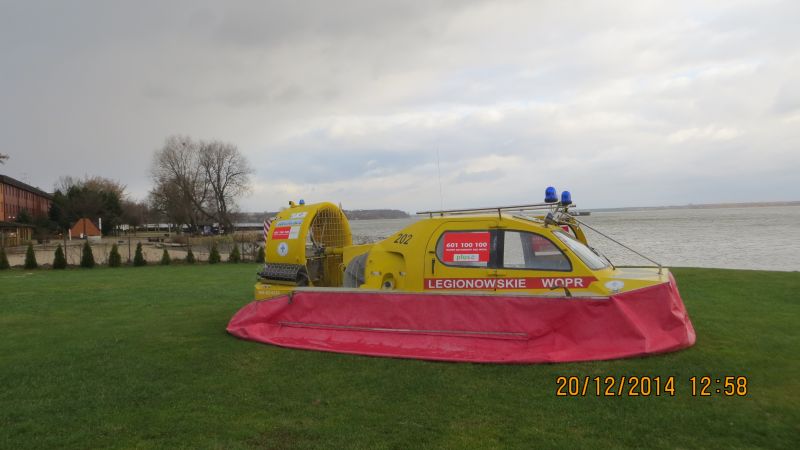 After the flight test in the Institute of Aviation,  hovercraft was transported on trailer to a facility of  Legionowo WOPR at the Southern Zegrze. Water flight test was performed on the surface of the lake. Attempts were successful and hovercraft was adopted by the WOPR. We hope that it will be well served at the surface of the lake during the coming winter.
Note: Krzysztof Szafran, PhD Eng.,  Institute of Aviation