The US Ambassador to Poland, Mark Brzezinski, invited representatives of the Polish space sector, led by the Polish Space Agency (POLSA), to present space achievements and technologies to NASA Administrator, Bill Nelson. The meeting was attended by representatives of the Łukasiewicz – Institute of Aviation.
The Institute showcased following products at a special exhibition: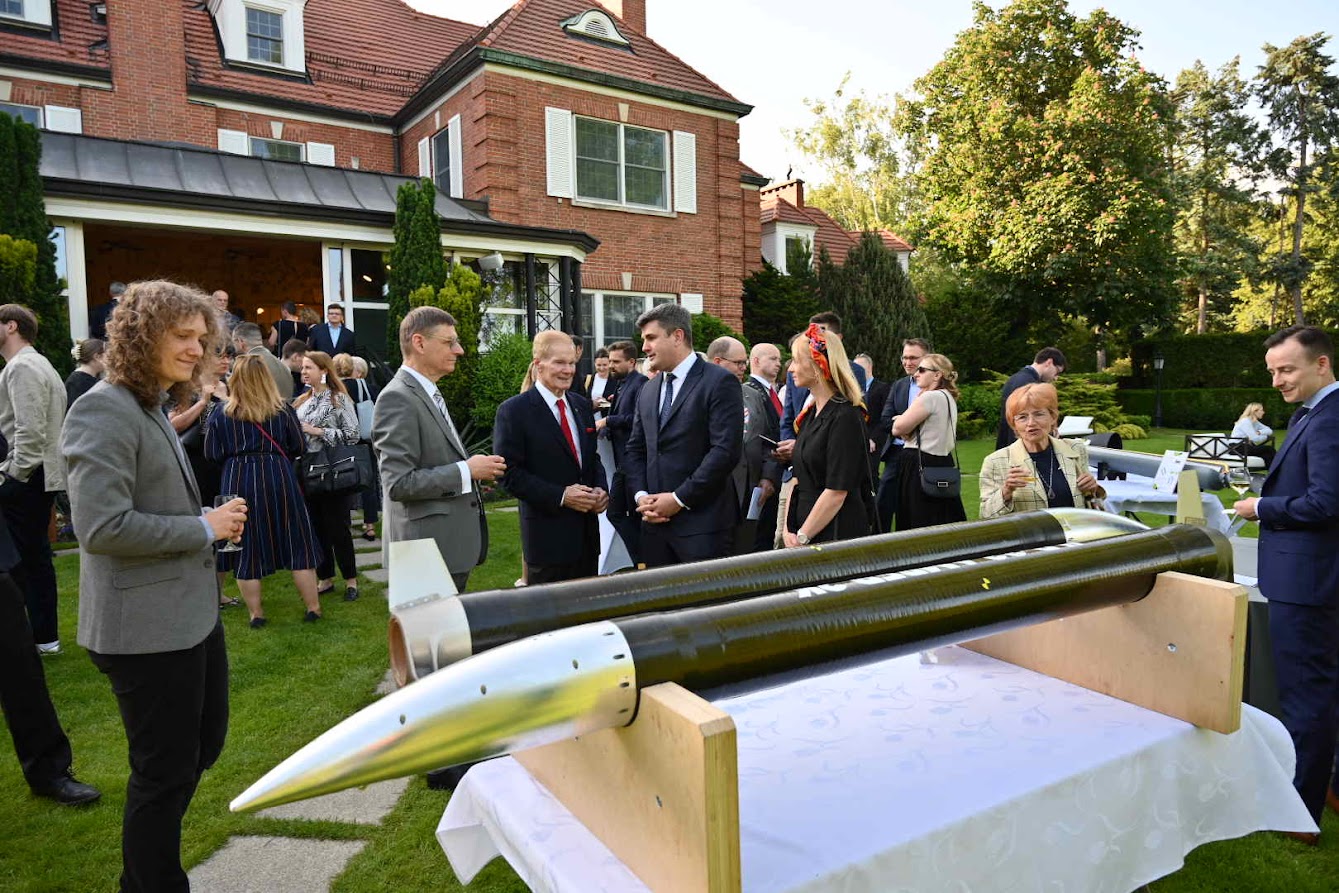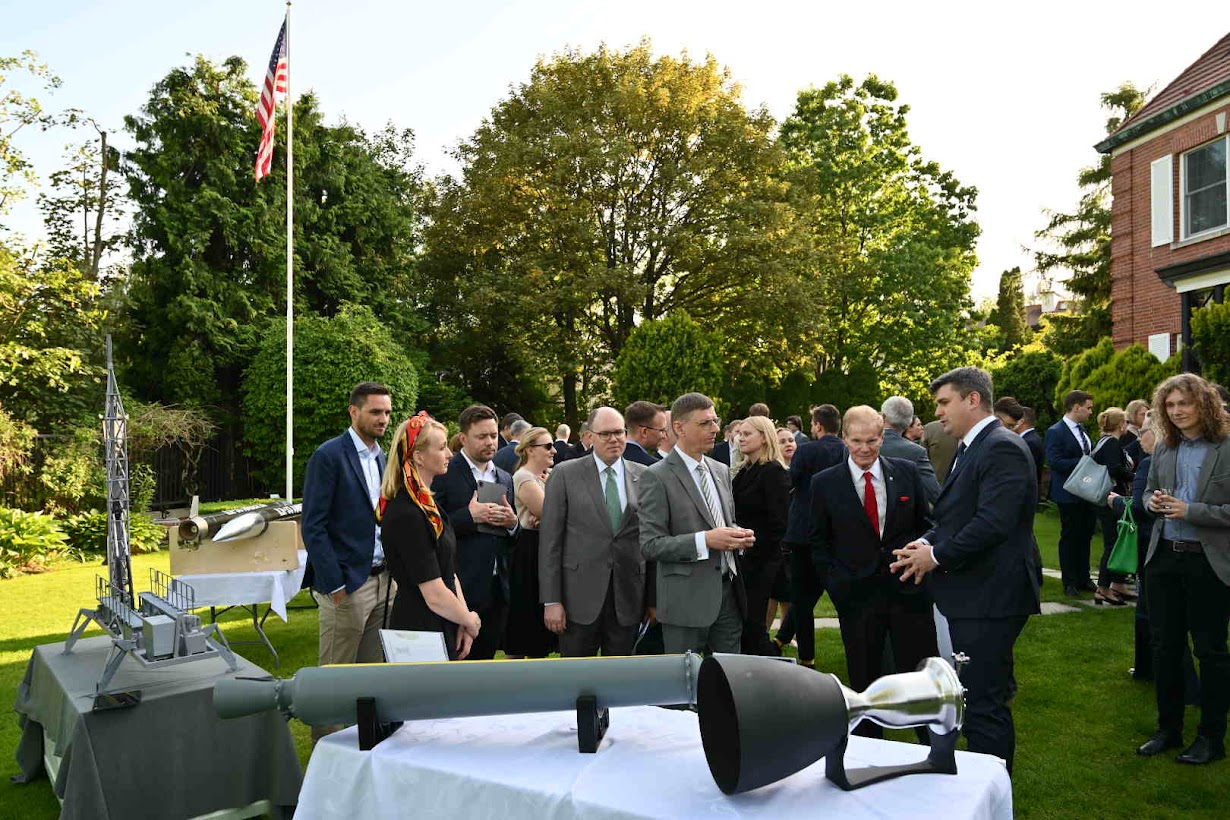 The head of NASA emphasized the role of Polish space technologies that are currently participating in missions and expressed hope for their further development and impact on the implementation of subsequent international projects. He also counts on the support of American projects by the Polish sector – drawing up ambitious plans for interplanetary flights to the Moon, Mars and to the stars.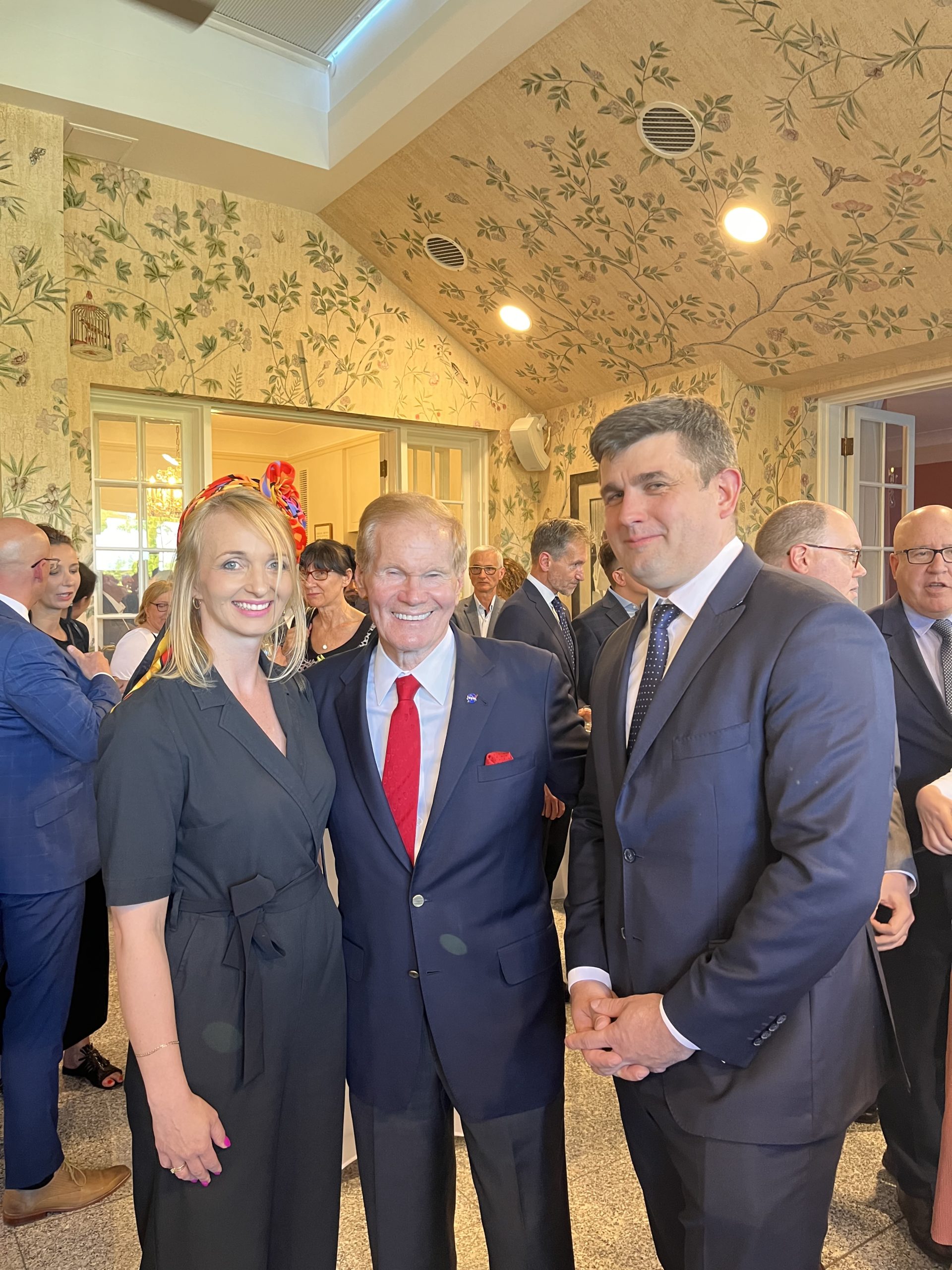 Both the Ambassador and the NASA Administrator emphasized the contribution of outstanding Polish engineers to the development of the sector and their role in NASA structures. Bill Nelson hopes to strengthen relations with ESA, and thus with POLSA and the Polish space sector.
Photo credits: Łukasiewicz – Institute of Aviation and Polish Space Agency.
_
The Łukasiewicz Research Network – Institute of Aviation is one of the most modern research facilities in Europe, with traditions dating back to 1926. The Institute closely cooperates with global tycoons of the aviation industry, such as: Boeing, GE, Airbus, Pratt & Whitney, and institutions from the space industry, including the European Space Agency. Strategic research areas of the Institute are aviation, space and unmanned technologies. It also provides research and services for domestic and foreign industries in the field of materials, composite, additive, remote sensing, energy and oil&gas technologies. More: ilot.lukasiewicz.gov.pl/en/
The Łukasiewicz Research Network offers businesses attractive, broad and competitive technological solutions. Łukasiewicz provides a unique "challenge system" powered by a group of 4,500 scientists, who take up a business challenge and present the entrepreneur with potential solutions. At the same time, it provides access to cutting-edge capabilities and unique scientific infrastructure in the country. Most importantly – the entrepreneur does not bear the cost of preparing the conception of the research works. Łukasiewicz conveniently meets the expectations of the business. The entrepreneur can contact Łukasiewicz through an online form on our website https://lukasiewicz.gov.pl/en/business/ but also directly in over 50 locations of Łukasiewicz Institutes and their branches throughout Poland. Each site provides the same, high quality, product or service. Łukasiewicz focused on research areas such as: Health, Smart and Clean Mobility, Digital Transformation and Green and Low-emission Economy.