On February 26, 2018 representatives of the HESOFF project from the Remote Sensing Division of the Institute of Aviation: Mariusz Kacprzak and Marcin Spiralski met at the University of Oxford with a delegation from the NaturEtrade project (LIFE12 ENV/UK/000473). Both projects are being implemented as part of the European Commission LIFE Programme. Meeting was initiated in regards of the project management and monitoring process – establishing contacts with beneficiaries of the LIFE Program.
The NaturEtrade project itself focuses on combining scientific research with the policy of providing ecosystem services, and this is possible by creating a set of tools and mechanisms for identification, mapping and creation in relation to the ecosystem services market in Europe. The project assumes, among others, creation of an online transaction platform – "NaturEtrade".
The meeting of representatives of both projects took place in a nice atmosphere, which promises to further cooperation, and its most important points are:
Presentation of the current state of work on the side of the HESOFF project, as well as NaturEtrade.
Discussion and comparison of the results so far.
Discussing the possibility of cooperation between projects, especially in the area of large-scale and small-scale data integration.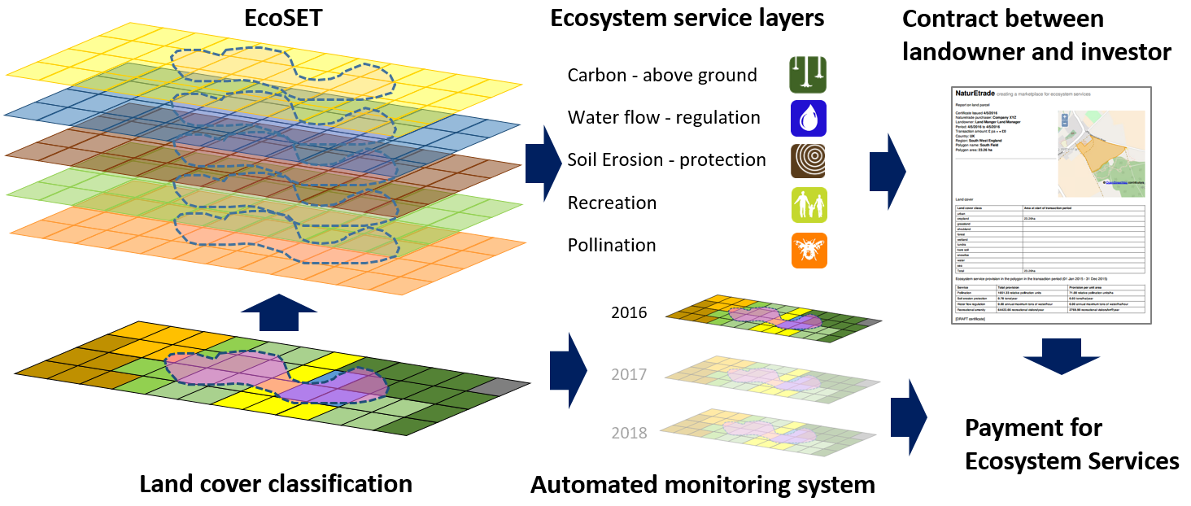 Official website of HESOFF project.