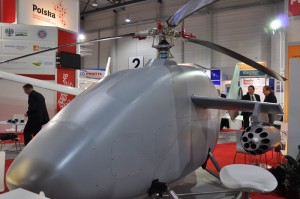 27 September 2012 Mr. Marcin Gawroński from the Institute of Aviation will give a lecture about the unmanned helicopter ILX-27 on the 2-nd International Conference "New Technologies in Safety and Public Order", which will held 26 – 28 September, 2012 in Szczytno. Hovercraft PRC-600M will be also presented. The conference is organized by the Police Academy in Szczytno.
Conference Aims:
1. To systematize knowledge in the field of preventing and combating crime with the use of modern technology.
2. To indicate trends in public safety and order with the use of technical support.
3. To present opportunities to support law enforcement agencies by modern commercial solutions.
4. To indicate the directions of education and training for people who carry out tasks in the area of security and public order with the use of modern technology.
5. To exchange experience and scientific views showing the directions of change.
Effectiveness of institutions responsible for security and public order largely depends on the use of modern solutions at their work, which means both technological as well as advanced IT tools.
Both unmanned helicopter and hovercraft presented by the Institute are the perfect tools for the effective operation of the organisations responsible for public order and safety in difficult and dangerous conditions.