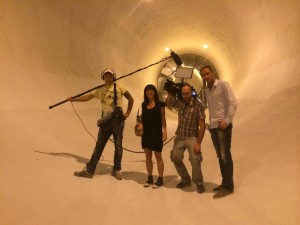 On 16th September the Institute of Aviation hosted the guests from Italian television program RAI3. Journalists visited the aerodynamic tunnel and the Center of Innovative Aeronautical and Space Technologies. The program presented the use of EU funds by Poland.
The relation from the visit was aired on 28th September in "Presa diretta" TV show in prime-time.
See the program. About the Institute of Aviation from 48:11 minute.