During the International Exhibition of Innovation, Research and New Technologies INNOVA 2018 held in Valencia, the Institute of Aviation was awarded the Gold Medal of Invention, for developing a tool for processing satellite images, data aggregation and creating easy-to-interpret maps of physical phenomena. The tool has been developed by the engineers of the Remote Sensing Department, Center of Space Technologies at the Institute of Aviation.
The initiator of the participation in the exhibition and the coordinator was Monika Świech-Szczepańska (head of the Coordination Office at the Center of Space Technologies, Institute of Aviation). During the two-day event, the Institute of Aviation was represented by Mariusz Kacprzak (head of the Remote Sensing Department).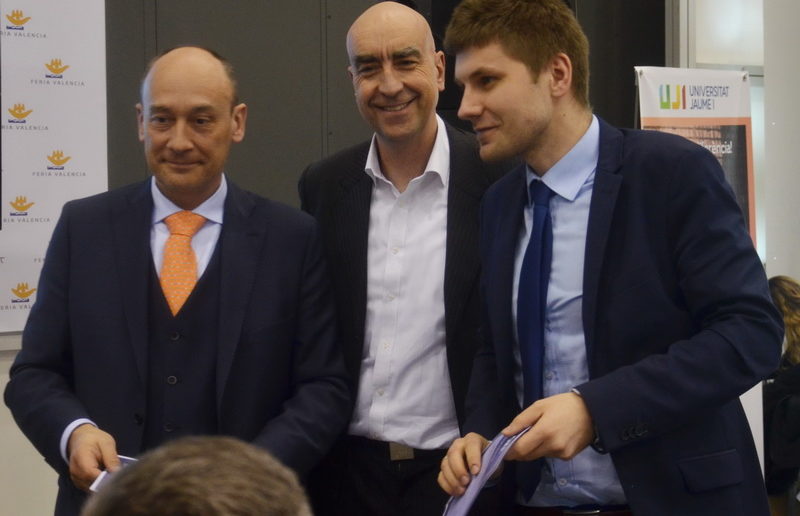 The exhibition has a very long tradition: for 65 years the INNOVA took place in Belgium. Last year it was moved to Spain.
The previous edition was held in Barcelona while the current one in Valencia, where over 160 exhibitors from around the world participated in the event. Parallel to the INNOVA Exhibition, the FORINVEST International Forum – an exhibition of products and services in the fields of finance, investment, insurance and new technologies from various fields – was held.
The combination of both events resulted in increased efficiency of participation in INNOVA by extending the possibilities of establishing international contacts between exhibitors and investors as well as industry and business representatives from many countries and various industries.