In September the last photogrammetric flight (in 2015) over oak stands in Krotoszyn Plateu was completed. The flight was held under HESOFF project. 
We are currently analyzing multispectral images, especially we are looking for remote sensing indices that describe whole vegetation cycle. First we have tried to develop and estimate the defoliation rate remote sensing index. Defoliation rate is an useful indicator of the health state and vitality of trees. The highest negative correlation between developed index and in situ data (collected by Forest Research Institute) was observed in June (-91,03%) and July (-88,27%).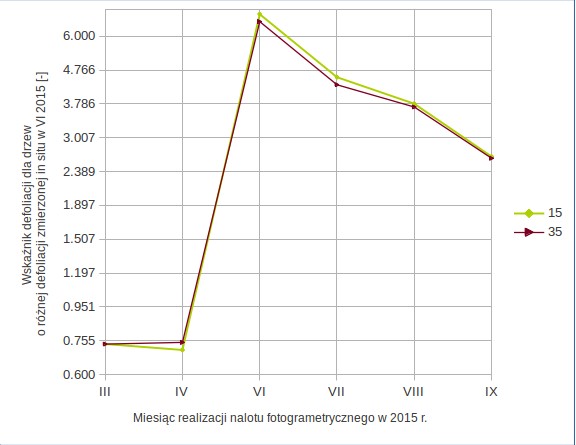 The next step is describe biochemical composition variability of oaks leaves (nitrogen, magnesium, phosphorus and potassium content) using collected images.
Picture: HESOFF Project test site photographed in March, June and July 2015.​