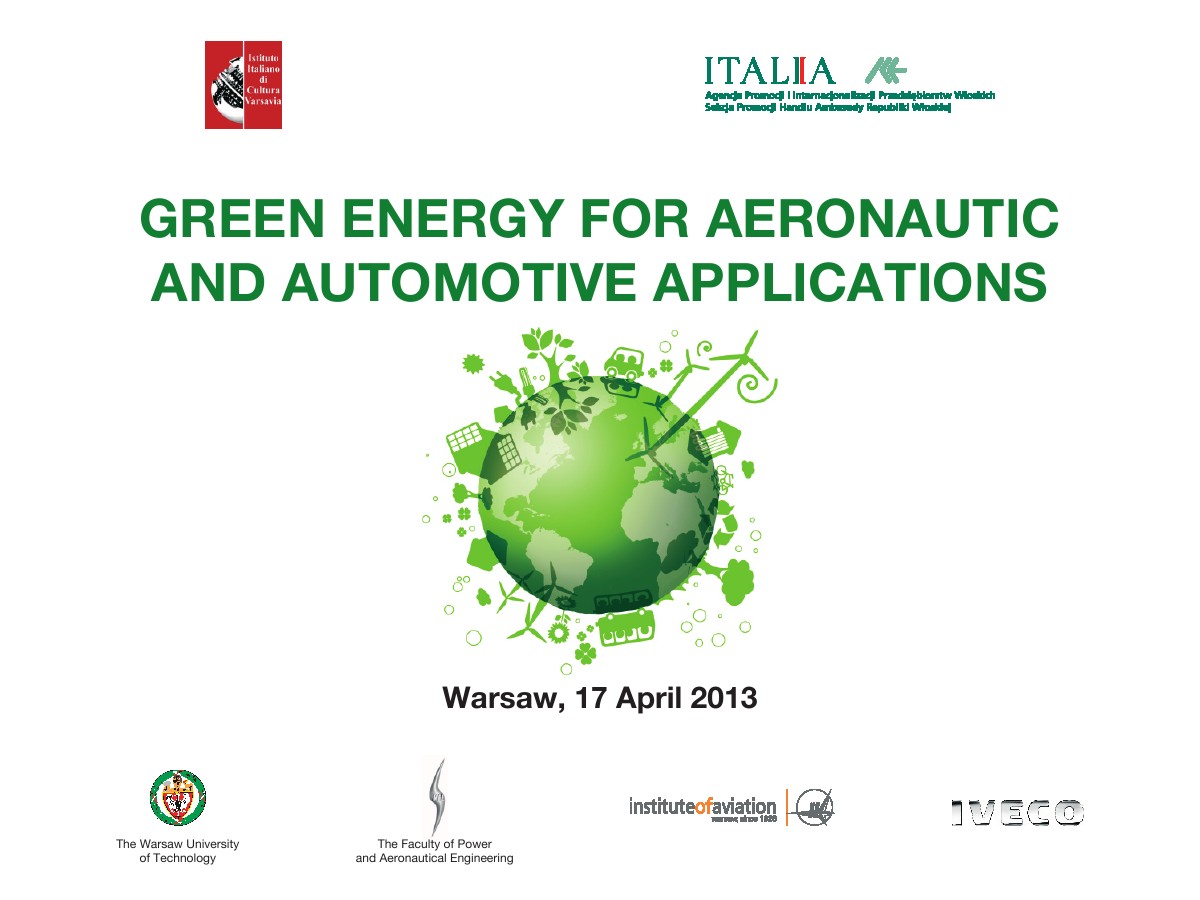 17 April 2013 the Institute of Aviation in Warsaw hosted the seminar "Green Energy for Aeronautic and Automotive Applications".
Meeting is organized by Istituto Italiano di Cultura do Varsavia, ICE – Promotion Agency and the internationalization of Italian enterprises in cooperation with the Institute of Aviation, Warsaw University of Technology, the Faculty of Power and Aeronautical Engineering of the Warsaw University of Technology and IVECO.
The agenda can be downloaded here
Date and place: 17 April 2013 from 9.30 am, the Institute of Aviation al. Krakowska 110/114, build. B, prof. Sołtyk meeting room.