On April 1, 2019 Łukasiewicz, the third largest research network in Europe, will be launched. Soon, using the achievements of 38 research institutes, Łukasiewicz will present a comprehensive offer for entrepreneurs. It will be available for start-ups, small and medium enterprises, as well as large corporations and champion market players. The new entity, concentrating the potential of national research institutes, already at the start has several hundred laboratories and world-class scientists.
– Many companies, especially small and medium sized ones, do not know that they can cooperate and draw on the vast know-how of Polish science. This gap in the transfer of knowledge to business will be filled by the Łukasiewicz Research Network. For market players in Poland – commercially and non-commercially – we provide research facilities to develop their own ideas and products.  From 1 April, business will be able to use laboratories, obtain research results, buy licenses, order analyses or submit a demand for the construction of state-of-the-art equipment. Through commercialization activities we release the enormous potential of Polish scientific thought from laboratories for specific commercial and business applications – says Piotr Dardziński, Secretary of State in the Ministry of Science and Higher Education and government plenipotentiary for the reform of research institutes.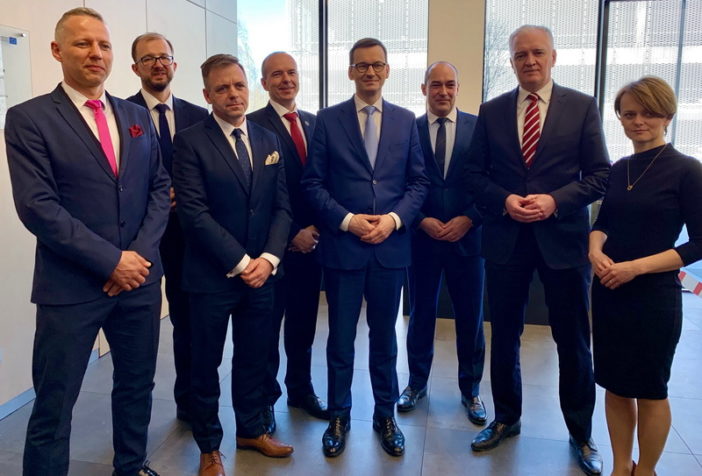 Łukasiewicz as a business project will break with the stereotype of research units, perceived as inaccessible to entrepreneurs and the hermetic scientific community.
– We want to provide a friendly and accessible bridge between business and science. We are willing to sell research results and intellectual property rights to business, as well as to hire technology facilities and research staff to test our own ideas in laboratories or semi-technology. We will be a helpful and understanding business partner of companies expecting support in indicating the directions of their offer development – declares Piotr Dardziński.
Łukasiewicz has at his disposal the most modern research facilities worth billions of zlotys, the construction of which exceeds the financial capabilities of most companies. It employs staff who do not have a significant part of domestic business at their disposal on a daily basis. Łukasiewicz opens up to cooperation with those for whom time is money and for whom building their own research centres is unrealistic or unprofitable.
The Łukasiewicz Centre will develop and present a comprehensive commercial offer composed of the achievements of a network of 38 institutes. The combined potential will ensure the ability to implement large projects for the development of the economy, and will facilitate international cooperation.
By supporting business and Polish research institutes, Łukasiewicz will ultimately contribute to the country's economic development, generating new jobs and building Poland's prestige on the international arena. Moreover, Polish universities will gain an excellent partner for the implementation of the "Implementation PhDs" programme, and state institutions will have a strong expert background, necessary for the implementation of the country's development policy.
The preliminary assumptions of Łukasiewicz's activity will be presented on May 21 and 22, 2019, during the Impact19 congress in Kraków.
Institute of Aviation – an element of Łukasiewicz
The Institute of Aviation, as one of 38 entities, forms Łukasiewicz. It is one of the oldest research institutions in Europe. Officially, it was established in 1926, although its roots date back to 1918. For 93 years of activity, scientists and constructors working at the Institute of Aviation brought outstanding merits for the development of the Polish economy and defence.
The Institute of Aviation provides research and development services of the highest quality to local and global industrial partners, in particular from the aerospace sector, in order to obtain direct benefits for the country's economy.
Strategic research areas:
design and testing of aircraft structures,
autonomy and security of UAS systems,
technologies for rocket engines and remote sensing.
The Institute of Aviation has six content-related divisions:
Center of New Technologies,
Engineering Design Center,
Materials and Structures Research Center,
Center of Space Technologies,
Center for Composite Technologies,
Center of Transportation and Energy Conversion.
Contact to the Institute of Aviation:
Sylwester Wyka
Deputy Director of the Institute of Aviation
e-mail: ilot@ilot.edu.pl
phone: +48 22 188 36 00 +48 22 846 00 11 ext. 200
www.ilot.edu.pl
***
The establishment of the Łukasiewicz Centre is the result of a reform of research institutes, aimed at "strengthening the market potential of scientific and research and development work carried out in institutes and increasing the transfer of knowledge and technology from these institutes to companies. This will be possible, among other things, by consolidating the substantive and strategic supervision over the activity of research institutes and linking this activity with the strategic interests of the Polish state". The establishment of the Łukasiewicz Centre is an element of the "Strategy for Responsible Development until 2020 (with a perspective until 2030)".
Additional information: