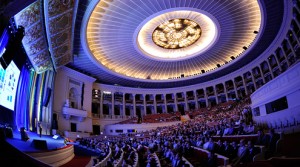 25th of April 2012 in Kongresowa Hall, Palace of Culture and Science was held yearly event of General Electric Company Poland – Engineering Design Center division and Warsaw Institute of Aviation. Dozens of engineers were honored with prestigious award based on the  best achievements.
Among invited guests were: Magdalena Nizik – Managing Director of GE Company, Poland, Witold Wiśniowski – Director of the Institute of Aviation, Jeanne M. Rosario, Vice-President, General Manager, GE Aviation, and representatives GE Oil&Gas and GE Energy.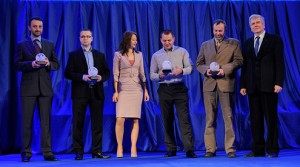 Awards for individual engineers and teams of GE Aviation and GE Energy were presented for seven categories.
One of the points of the Ceremony was performance of the Grupa MoCarta.
Musicians amused the audience by playing classical music combined with entertaining repertoire.  At the end of ERD Awards Ceremony all participants were treated to a commemorative cake.