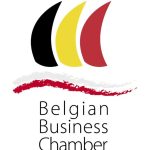 On 17th of November 2011 the seminar "An Impulse for Innovation! The benefits of new technologies in Business" will be held at the University of Warsaw (Student's Union building). Co-organized by the Institute of Aviation, the seminar is intended for Small and Medium enterprises from all sectors of activities which want to remain competitive in an environmentally challenged world. It is also intended to show the way on how partnering in "dream" projects and work together with the academic world will help companies to cope with a more competitive world.
The seminar will be introduced by a presentation on the need for small and medium enterprises to innovate with new products, processes and procedures to become more effective and efficient in their development. Solvay will show and prove how chemistry serves the environment through its partnership in Solar Impulse (a manned solar-powered airplane); the Institute for Aviation will explain how to come to more efficient solutions in the use of solar energy and Politechnika Warszawska will provide basic information regarding different sources of renewable energy and some practical applications, for example in the building sector.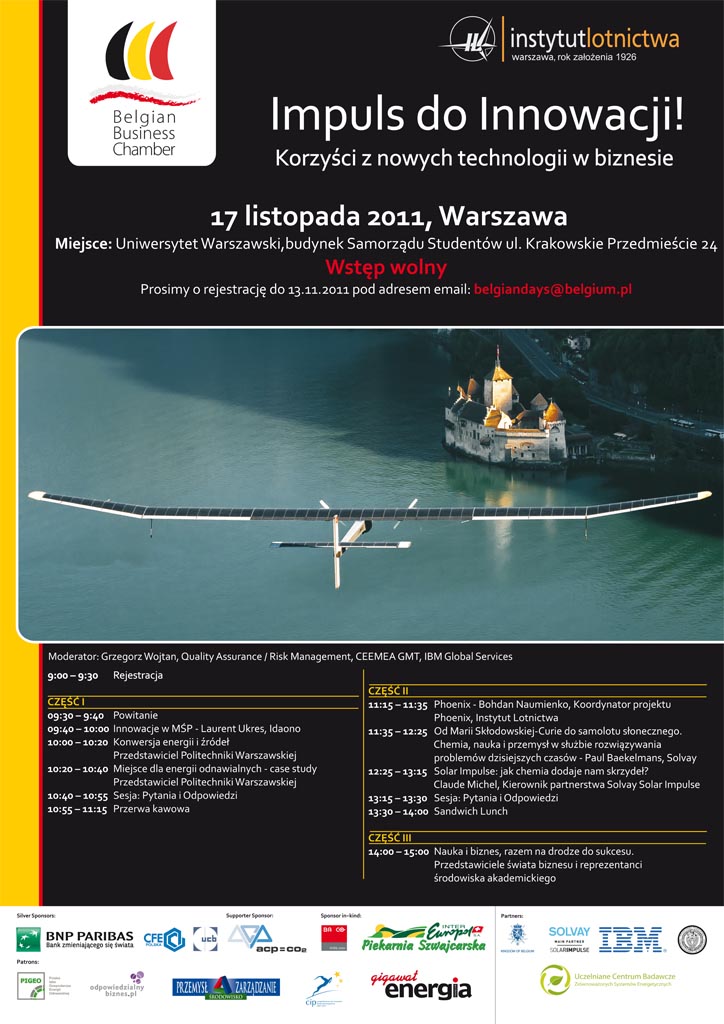 The seminar will be closed by a round table which will bring together representatives from the participating companies and from the academic world with the aim of reaching working agreements between both the business and the academic world for research projects, traineeships and other possible areas of co-operation.
The seminar will host a small exhibition and a film related to the presentations.
We look forward to welcoming many participants in this very special and interesting event, the purpose of which is to bring the business and academic worlds closer together.
The participation in this event is free of charge. The number of seats is limited.
Reservation should be done by registration form send belgiandays@belgium.pl till 13th November 2011.