On 23 February 2010, at the initiative of the NET Institute, a meeting was held at which the Irish company ACRA presented its offer to the Institute of Aviation. The event took form of a seminar open to all researchers of the Institute of Aviation and representatives of the aviation industry in Poland. ACRA was represented by Mr. John Clancy and Mr. David Heyes, who are responsible for contacts with partners in Europe, and Mr. Leszek Posłuszny – a hardware design engineer responsible for contacts with Polish customers. The meeting was hosted by Mr. Antoni Niepokólczycki, Director of the Net Institute.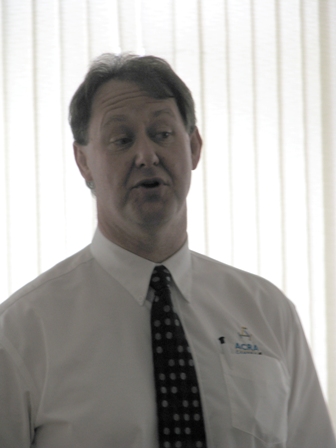 ACRA Control is a supplier of airborne data acquisition systems and networks, telemetry ground stations and airborne recording systems. Based in Dublin, the company has its production and trade centre for the US market in California. The company employs over 120 engineers while its products are in use in 40 countries worldwide.
Application areas include: large aircraft research programmes, in-flight engine tests, jet tests, measurements on helicopters and business aircraft, as well as data logging on board of unmanned aerial vehicles, missiles and spaceships.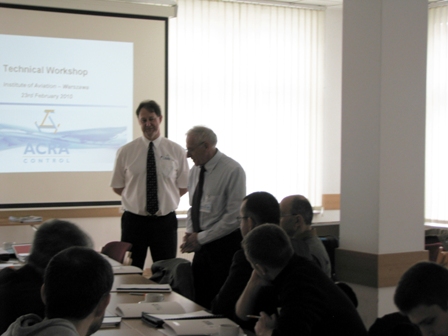 The presentation showed details of KAM 500 system ( in-flight measurements, ACRA's main product line), GTS 500 system (ground tests, the new product) and GSX 500 software. The seminar participants also had the opportunity to watch the live presentation of the components of KAM 500 system, in particular recording audio / video signal, and transmitting the signal through the network (NET 500).