This Sunday at 12 p.m. the 2nd Run of the Institute of Aviation will start. We invite fans to come and cheer the players during our event!
500 competitors will take part in the main race of a distance of 5 km and 100 younger runners will face the special route of the "Run of Little Aviator".
The competition office will be located at the Institute of Aviation in Warsaw, Al. Krakowska 110/114. The office will be opened between 9 a.m. till 11 a.m. both for those taking part in the main race and for children. Start of the main race is scheduled for 12 p.m., and the "Run of the Little Aviator" at 1 p.m.. Each player should have a document with a photo to receive a starter package. Younger competitors must have written consent from a parent or legal guardian, who must be present at the race office for verification.
The starter package for an adult runner will consist of T-shirts and bags with the run logo.
For all who complete in our run these commemorative medals will wait: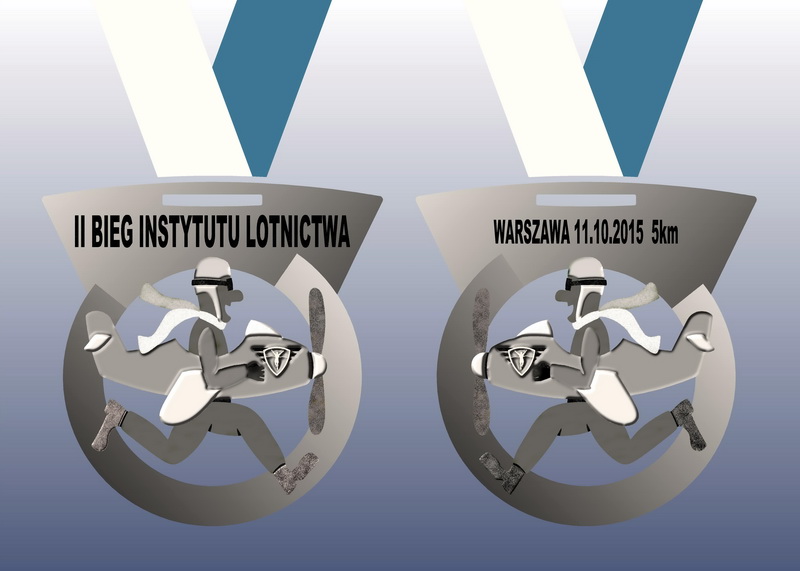 We wish all the runners great fun and successful weather!